Opera Boston conducted by Gil Rose
OPERA BOSTON 2010-11 SEASON
March 1
Cutler Majestic Theatre

The name's Cardillac (not Cadillac!) — a powerful dramatic opera by Paul Hindemith based on the E.T.A. Hoffmann novella about a goldsmith who murders his clients so he can keep the beautiful objects he's created. It isn't done nearly as often as it should be. Opera Boston is presenting its Boston premiere, with baritone Sanford Sylvan in the title role plus tenor Matthew Anderson, mezzo-soprano Janna Baty, and baritone David Kravitz. Gil Rose conducts.
Hindemith's Cardillac, with Sanford Sylvan [Cardillac], Steven Sanders [The Officer], Sol Kim Bentley [The Daughter], Matthew Anderson [The Cavalier], Janna Baty [The Lady], and David Kravitz [The Gold Merchant and Provost Marshal]
powered by
performers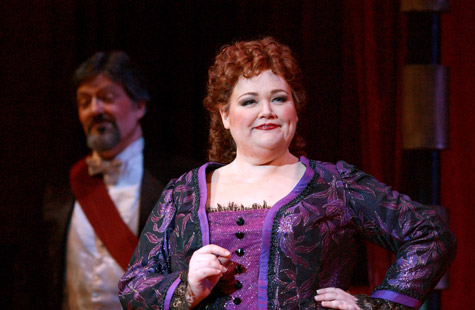 The city's most exciting opera company specializes in innovative, important, but rarely-performed works. Founded in 1980, Opera Boston has presented more than 70 operas, including...
Add Comment
HTML Prohibited

More Events at Cutler Majestic Theatre